Is there anything more fulfilling than making something with your hands? If you love working with your hands and love whiskey, you've come to the right place. Craft distilling isn't new. It was the only way to make whiskey for generations. But it's not the most common way to make it now. The majority of whiskey on the market is mass-produced. Your average whiskey is created in an industrial column still. That continuously creates the spirit.
We've changed that by offering you the best way to start craft distilling. The process is more straightforward than you think. All you need is a handful of ingredients, our Whiskey Still, and some heat. Then you'll be on your way to enjoying a whiskey you cannot buy in a bottle. Want more than your average whiskey? Start craft distilling with us and drink better whiskey.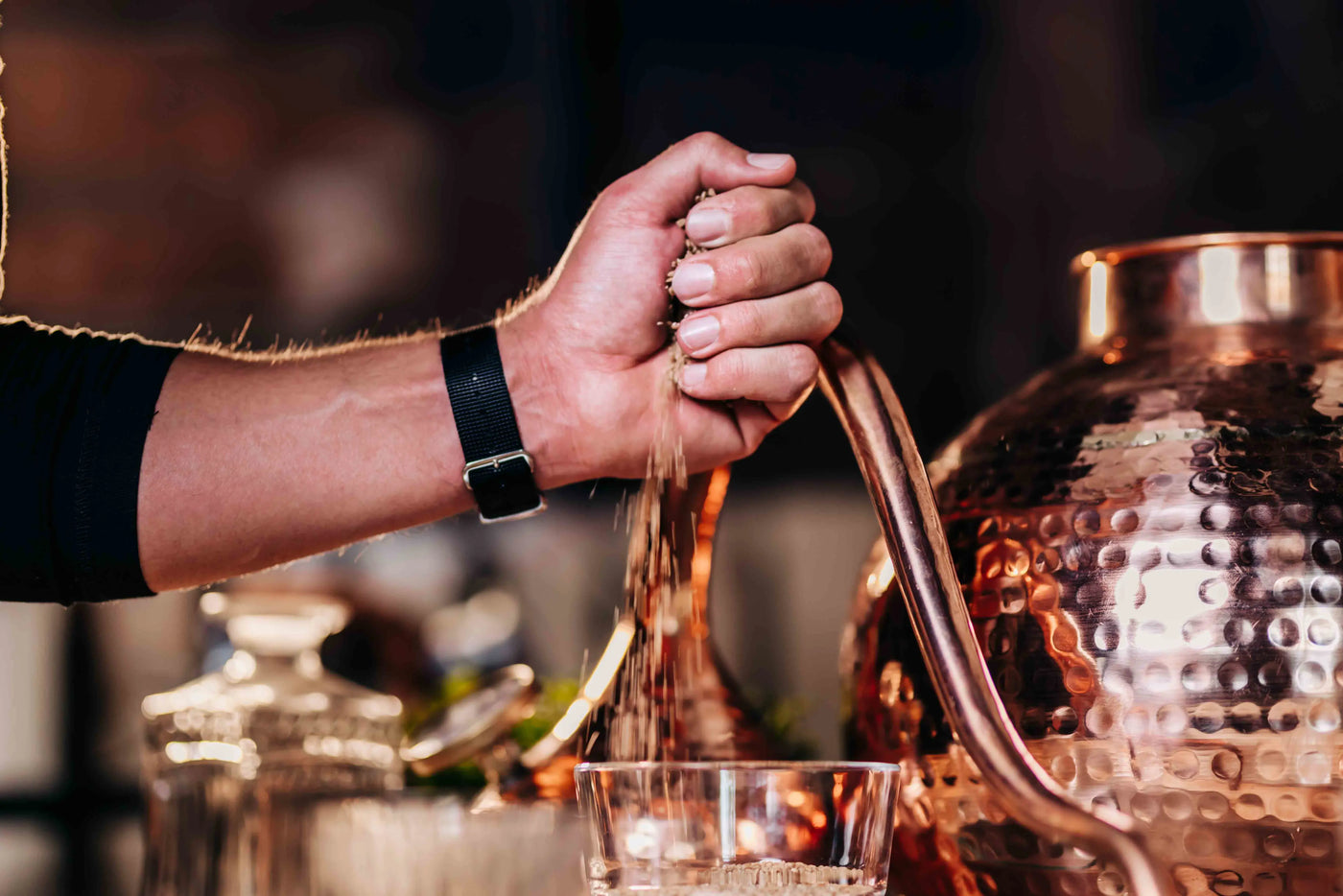 Start With The Best Ingredients
You only need three ingredients to begin making whiskey: a grain, yeast, and water. For whiskey, malted barley is key for the fermentation process. Adding other grains, such as corn, rye, and wheat enhances the whiskey flavor and makes it more complex. The cooked grains add the necessary sugar that works with yeast to produce alcohol. The combination of grains, yeast, and water is called a mash. Different vegetables like potatoes or sugars like molasses and agave will give you rum, tequila, or vodka. It is amazing how many fruits, vegetables, and grains you can use to create a spirit. Craft distilling is more than a hobby. It's a pursuit of excellence.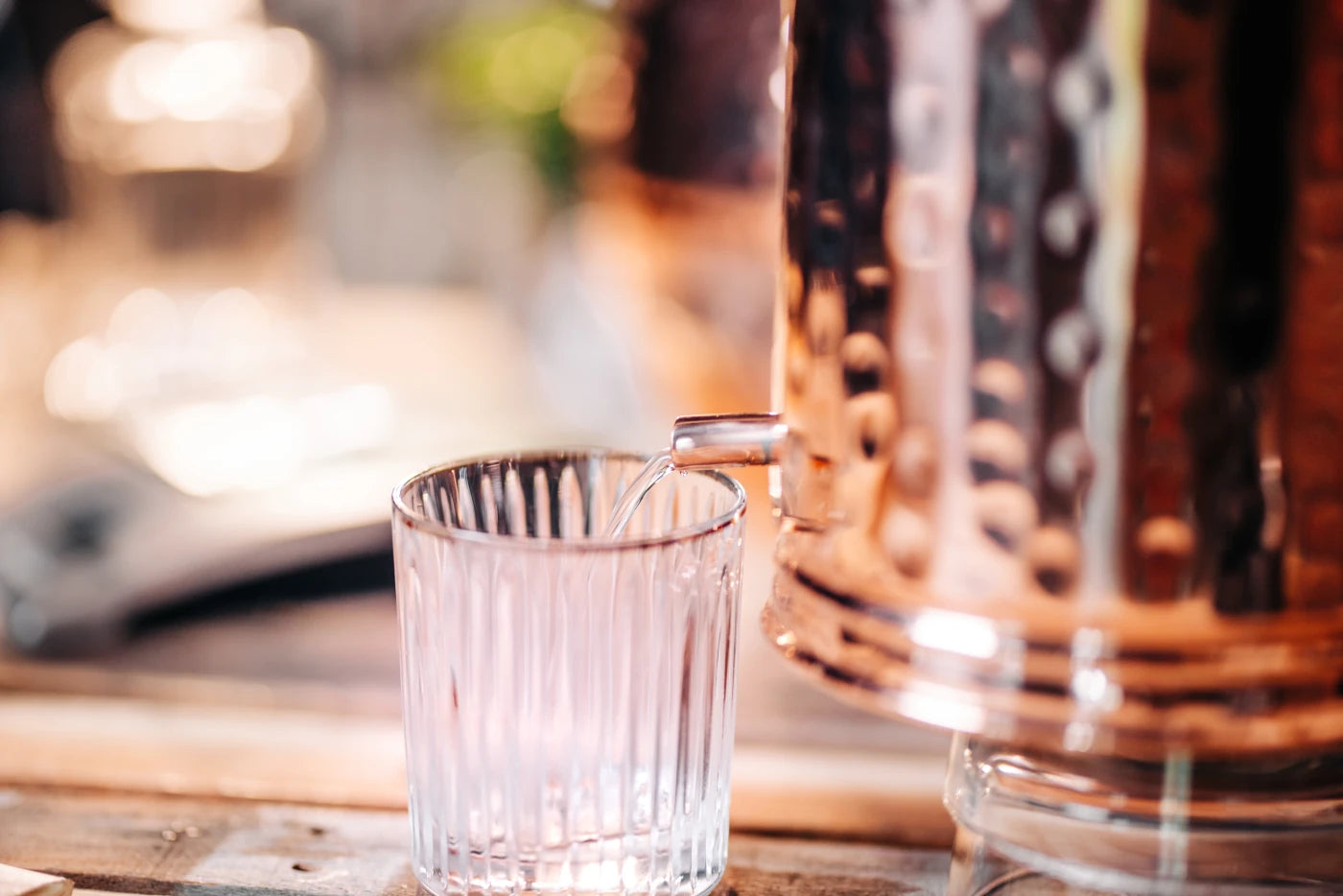 Craft Better, Drink Better
Craft distilling isn't hard. All it takes is a little preparation and time. Ready your ingredients and water, then add to the retort pot. Then place the still on a heating element. The ingredients will heat, and steam will rise and swirl in the onion head. The swan neck carries lighter elements to the top. Then the condenser and coil will cool vapors back to a liquid. The way to start craft distilling is easier than you think. Our whiskey stills last a lifetime. So you can explore all the ingredients in the world to craft your own perfect spirit.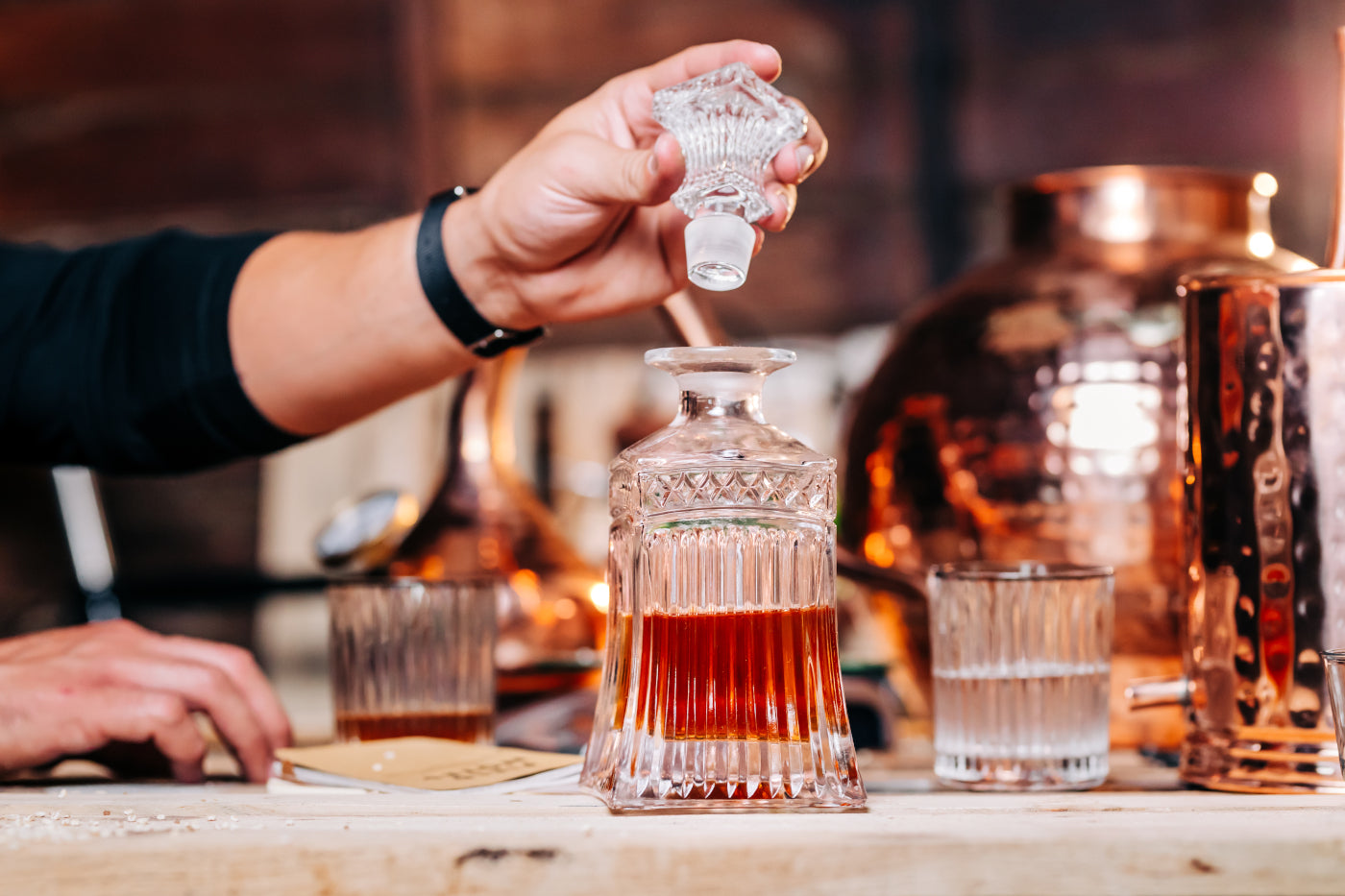 100% Copper, Handcrafted Whiskey Still
We offer the best way to begin distilling. Our whiskey stills are handcrafted using 100% copper. Copper is perfect for distilling alcohol. It heats evenly and is easy to cool down. Giving you more control in the distilling process. Copper is naturally detoxifying by removing bacteria and fungi. Copper reduces the amount of sulfur released during the distilling process. Improving the taste and quality of the finished product. This is why our whiskey stills only use 100% copper. If you are ready to begin craft distilling, start with us.
THE MOMENT I OPENED MY DELIVERY, I KNEW THAT THIS STILL WAS DIFFERENT FROM THE REST. MY STILL ARRIVED NICELY PACKAGED (DENT FREE!) AND LOOKED BEAUTIFUL. THANKS GUYS.
Edward T.
THANK YOU FOR RESTORING MY FAITH IN STILL COMPANIES. THE CUSTOMER SERVICE I RECEIVED WAS FANTASTIC. GREAT PRODUCT!
Mike G.
GLAD I MADE THE SWITCH TO YOUR COMPANY BEFORE I WASTED MY MONEY ON A LESSER QUALITY STILL. NO COMPLAINTS HERE!
JAMES T.