WHEN I COMPARED MY OLD WHISKEY STILL FROM A COMPANY I SHALL NOT NAME, TO THE WHISKEY STILL PRO SHOP STILL, I WAS IN SHOCK. I WILL NEVER LOOK AT MY OLD STILL THE SAME AGAIN. I'M GOING TO TRY AND GET MY MONEY BACK SO I CAN GET THE 5 GALLON "VIRGINIA".
THANK YOU FOR RESTORING MY FAITH IN STILL COMPANIES. THE CUSTOMER SERVICE I RECEIVED WAS FANTASTIC. GREAT PRODUCT!
BOUGHT "VIRGINIA" TWO WEEKS AGO AND LOVE IT. NO PROBLEMS HERE
THE MOMENT I OPENED MY DELIVERY, I KNEW THAT THIS STILL WAS DIFFERENT FROM THE REST. MY STILL ARRIVED NICELY PACKAGED (DENT FREE!) AND LOOKED BEAUTIFUL. THANKS GUYS.
LOVE THE STILL. QUICK AND EASY PURCHASE. HAPPY DOING BUSINESS WITH THIS COMPANY.
WHISKEY STILL PRO SHOP MADE MY BUYING EXPERIENCE A BREEZE. THANKS FOR YOUR HELP!
I CAN NOT BEGIN TO DESCRIBE THE HIGH LEVEL OF CUSTOMER SERVICE THIS COMPANY HAS. THEY ANSWERED ALL MY QUESTIONS RIGHT AWAY AND WERE VERY KNOWLEDGEABLE. I AM LOOKING TO GET THE 10-GALLON NEXT!
I BOUGHT "TENNESSEE" FOR MY HUSBAND AS A BIRTHDAY GIFT AND HE ABSOLUTELY LOVED IT.
THE FOLKS AT WHISKEY STILL PRO SHOP DID A GREAT JOB ANSWERING ALL MY QUESTIONS. AND I KNOW I HAD A LOT OF THEM! THE STILL CAME IN 4 WEEKS AGO AND I HAVE NOT HAD A PROBLEM WITH IT. GREAT BUY.
GLAD I MADE THE SWITCH TO YOUR COMPANY BEFORE I WASTED MY MONEY ON A LESSER QUALITY STILL. NO COMPLAINTS HERE!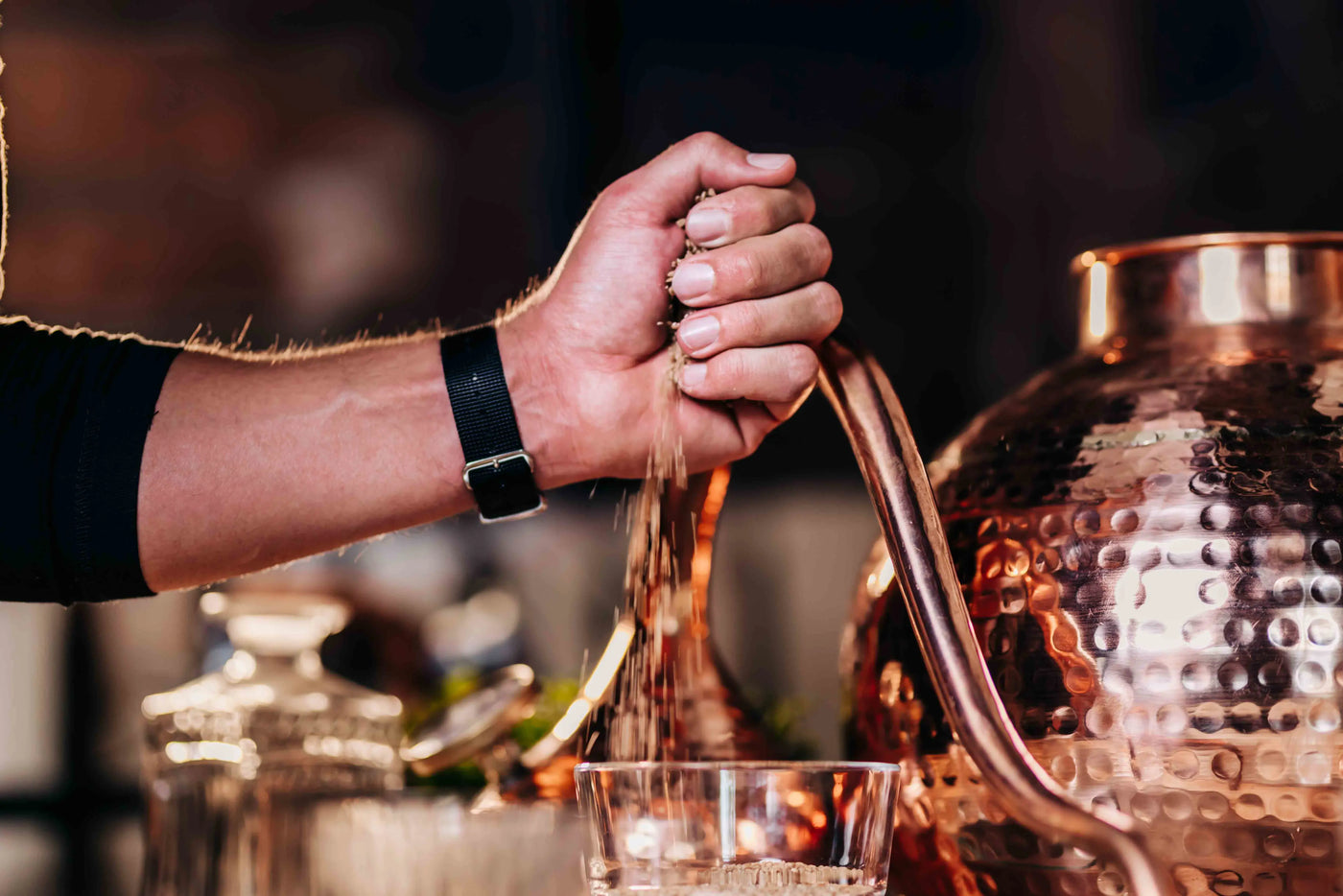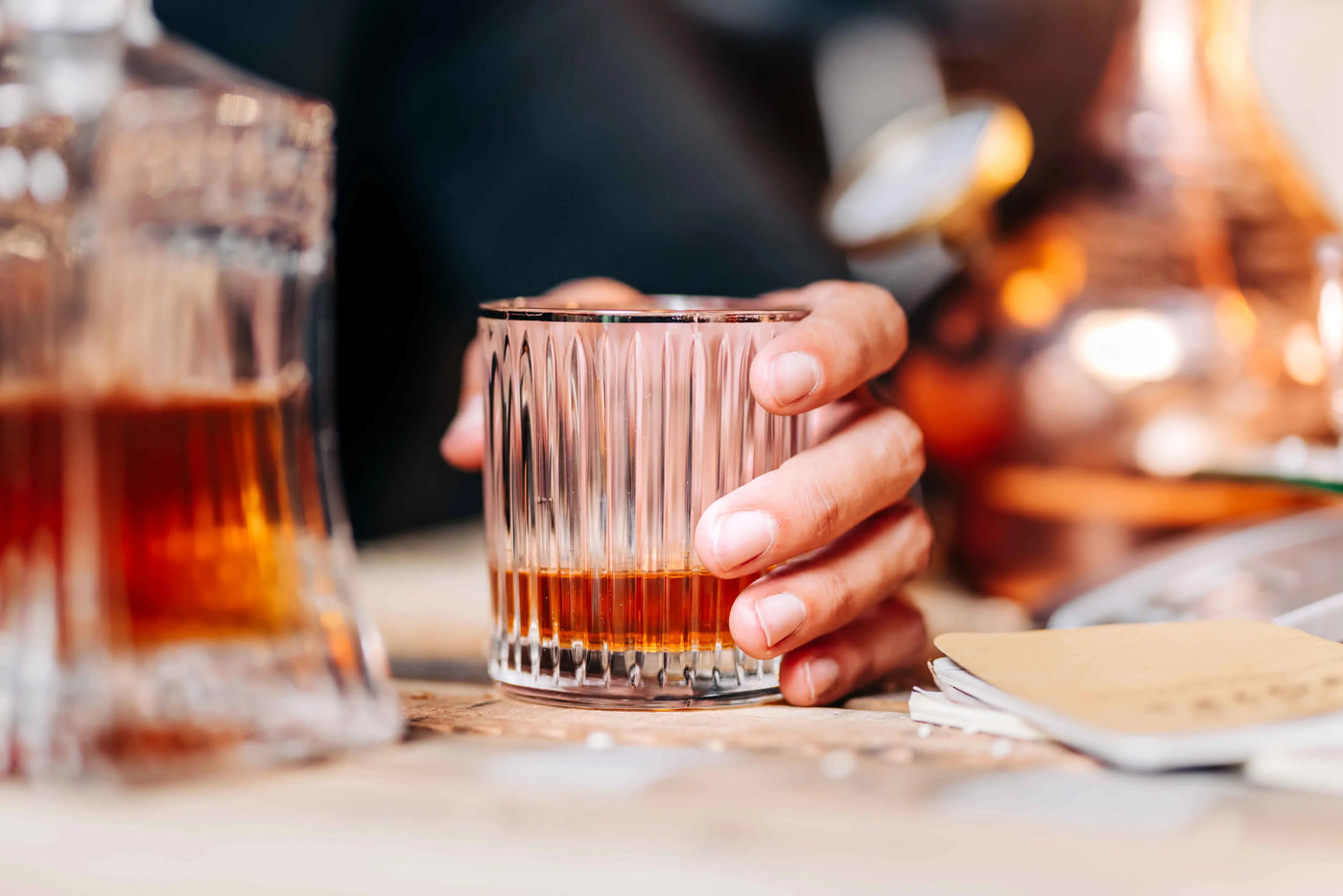 100% COPPER
We offer the best way to begin craft distilling. Our handcrafted whiskey stills are 100% copper, perfect for distilling alcohol. When it comes to distilling whiskey or other spirits, copper has proven superior. It naturally detoxifies by eliminating bacteria, fungi, and sulfides. Improving the aroma and flavor of the finished product. The copper heats evenly and is easy to cool down. Giving you more control in the distilling process. This is why we only use copper. If you are ready to begin craft distilling, start with us. 
Craft Distilling
Excellent whiskey is simple. You need only three ingredients: yeast, water, and a grain of your choice. Malted barley is vital for the fermentation process. But adding other grains such as corn, rye, or wheat can enhance the flavor and make a more complex whiskey. These grains add the necessary sugars that work with yeast in producing alcohol. Once you add the mash (mixture of ingredients) to your retort pot, place the still on a heating element. Steam will rise and swirl to the onion head, through the swan neck, and into the condenser, where a coil will cool the vapors back to liquid. Craft distilling is more than a hobby. It's a pursuit of excellence. Our 100% copper stills allow you the freedom to explore and experiment until you craft the perfect spirit.  
Why choose whiskey still pro?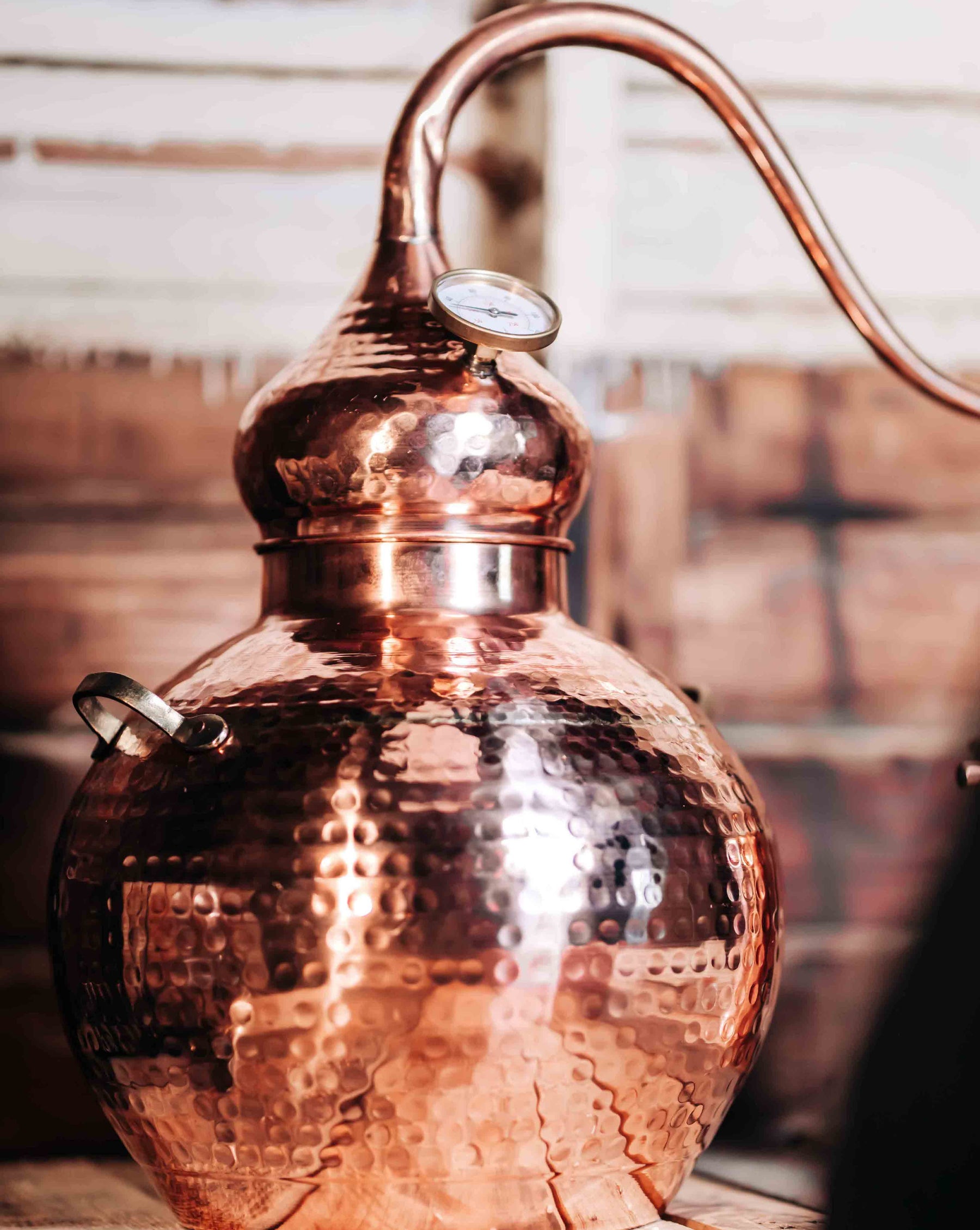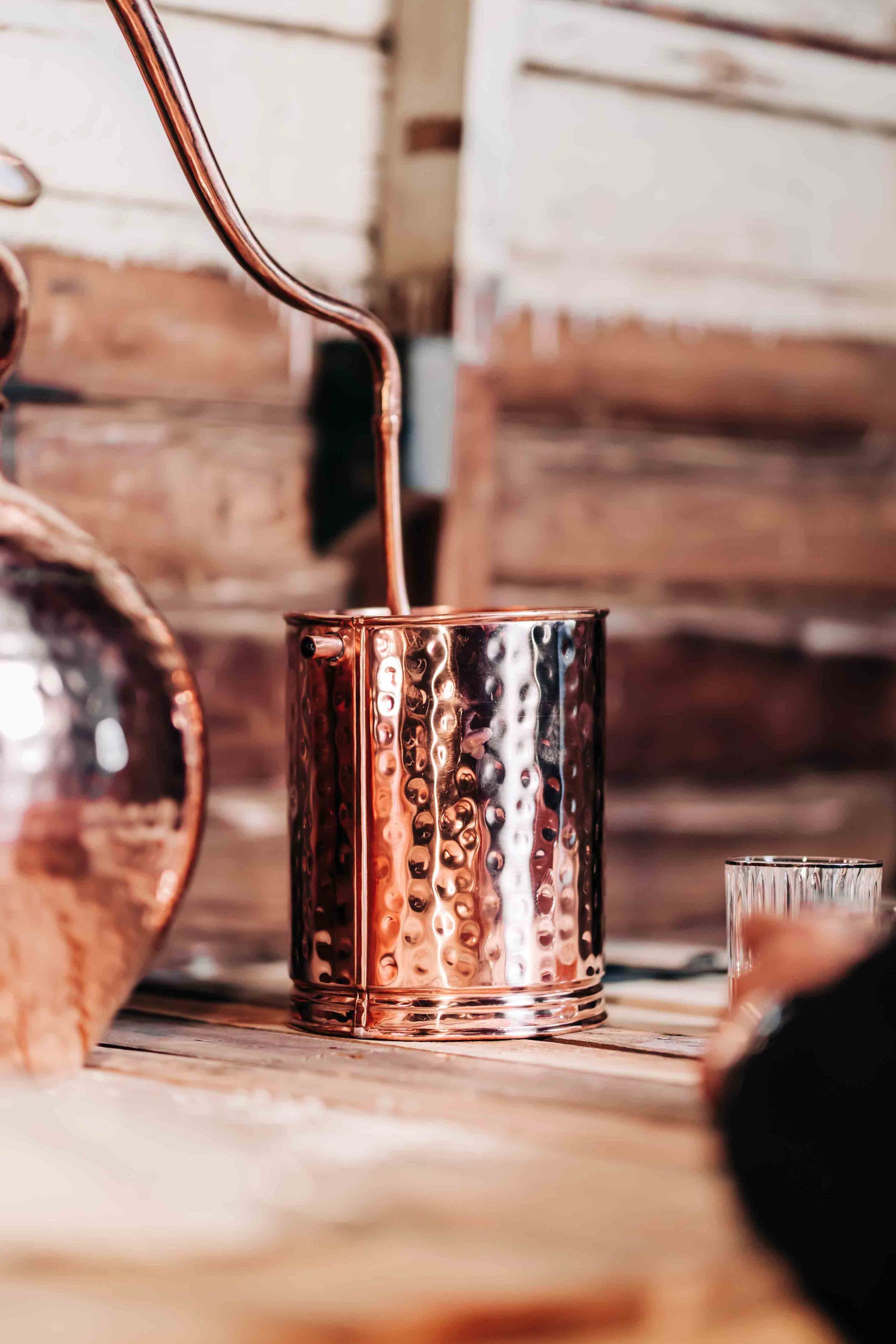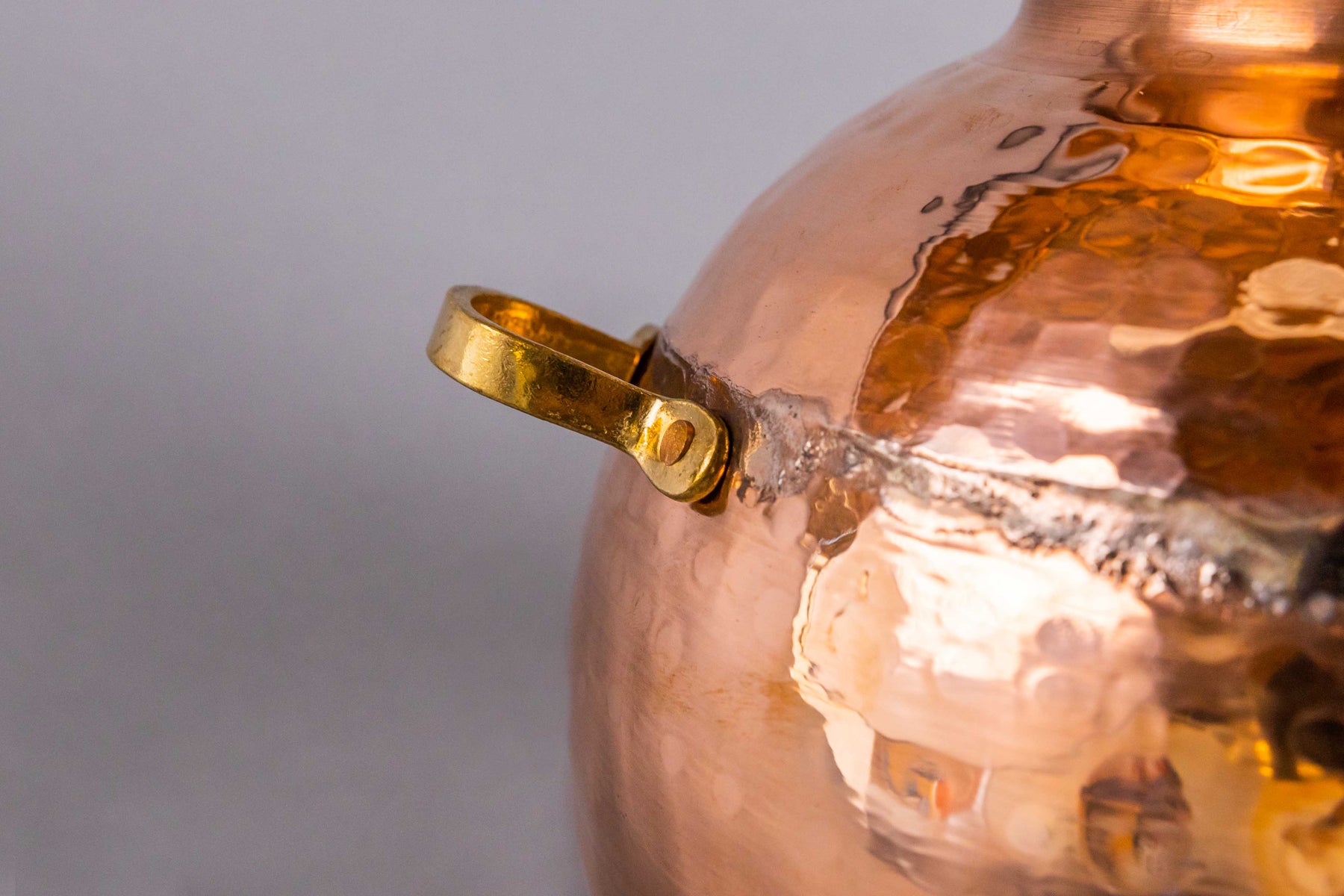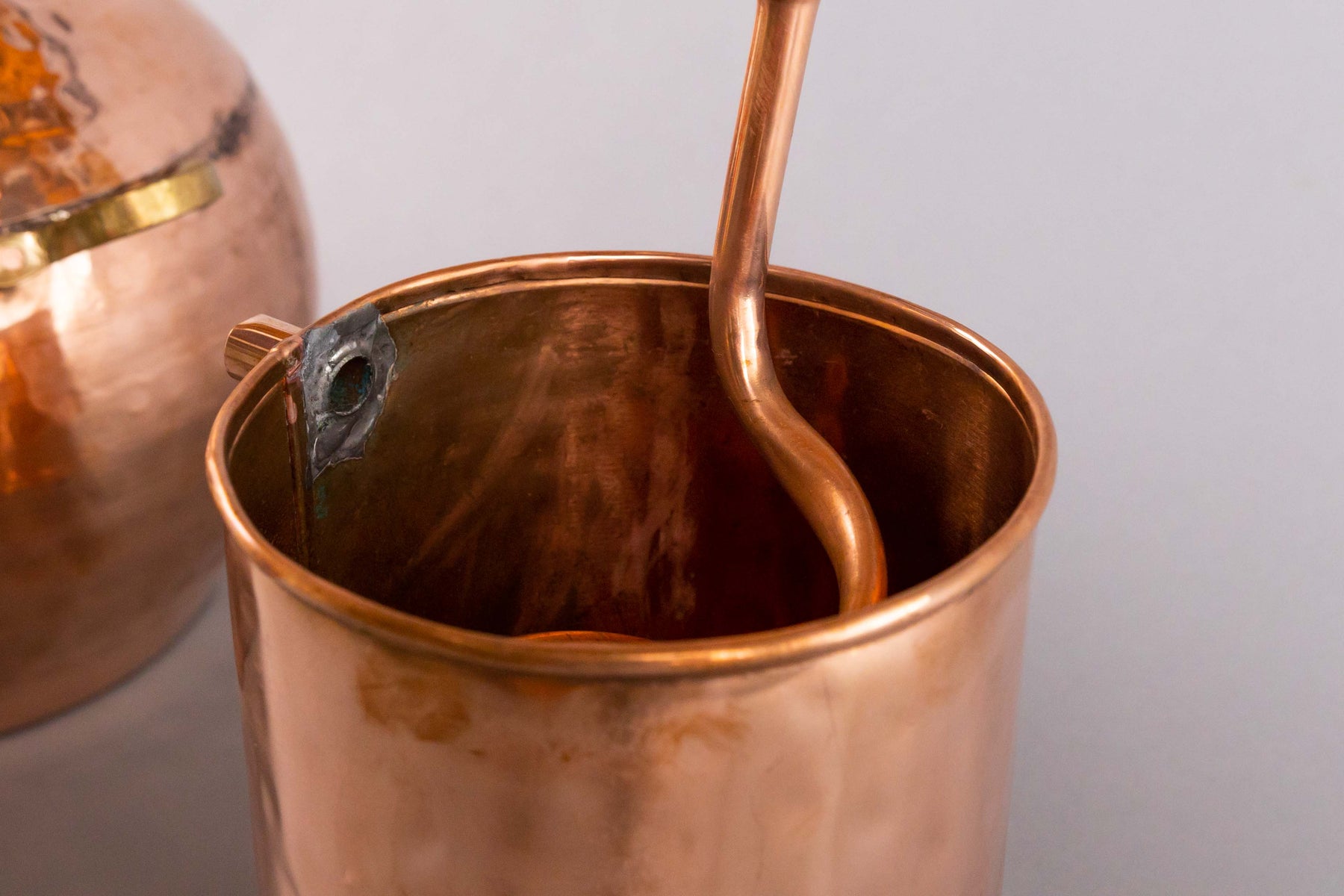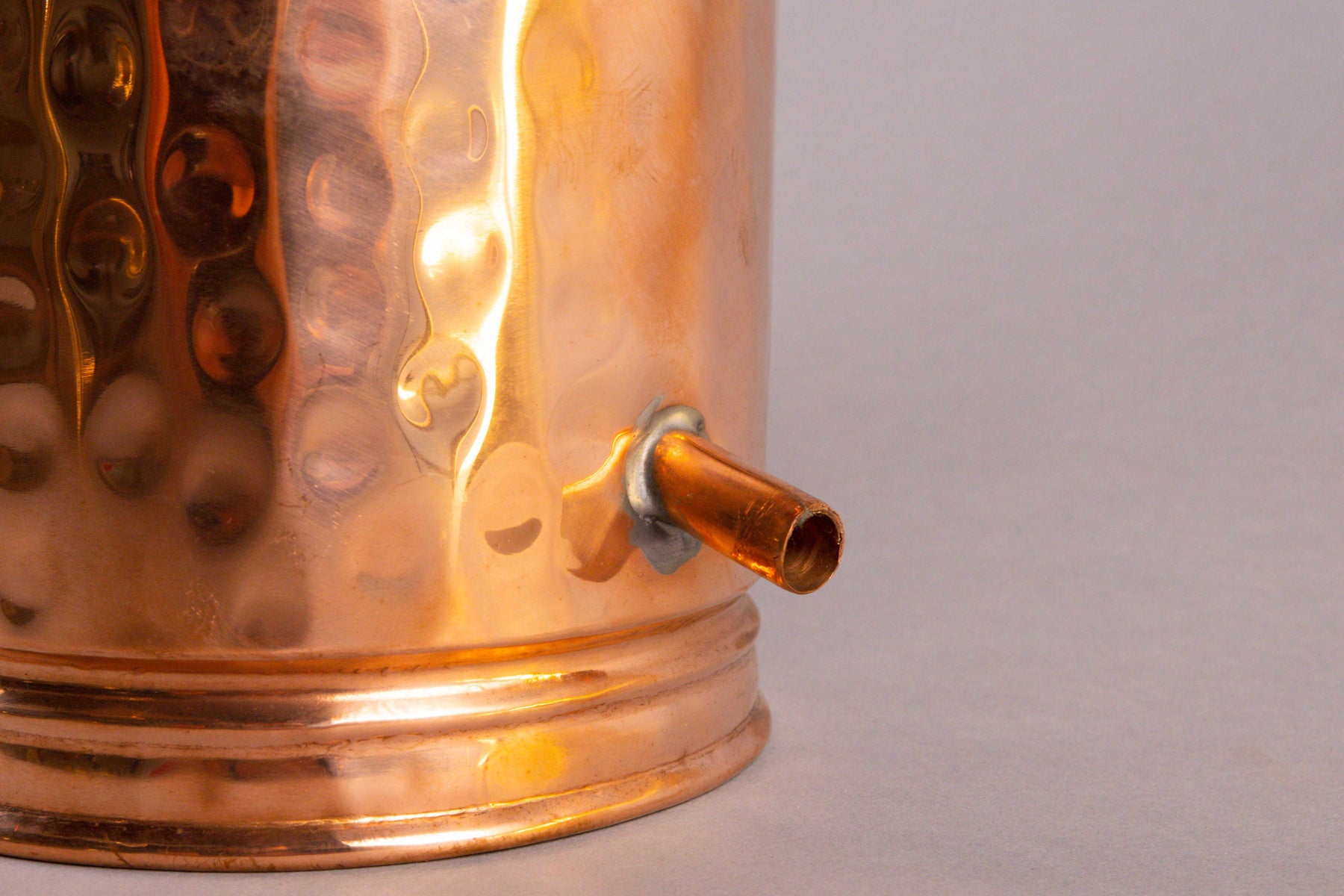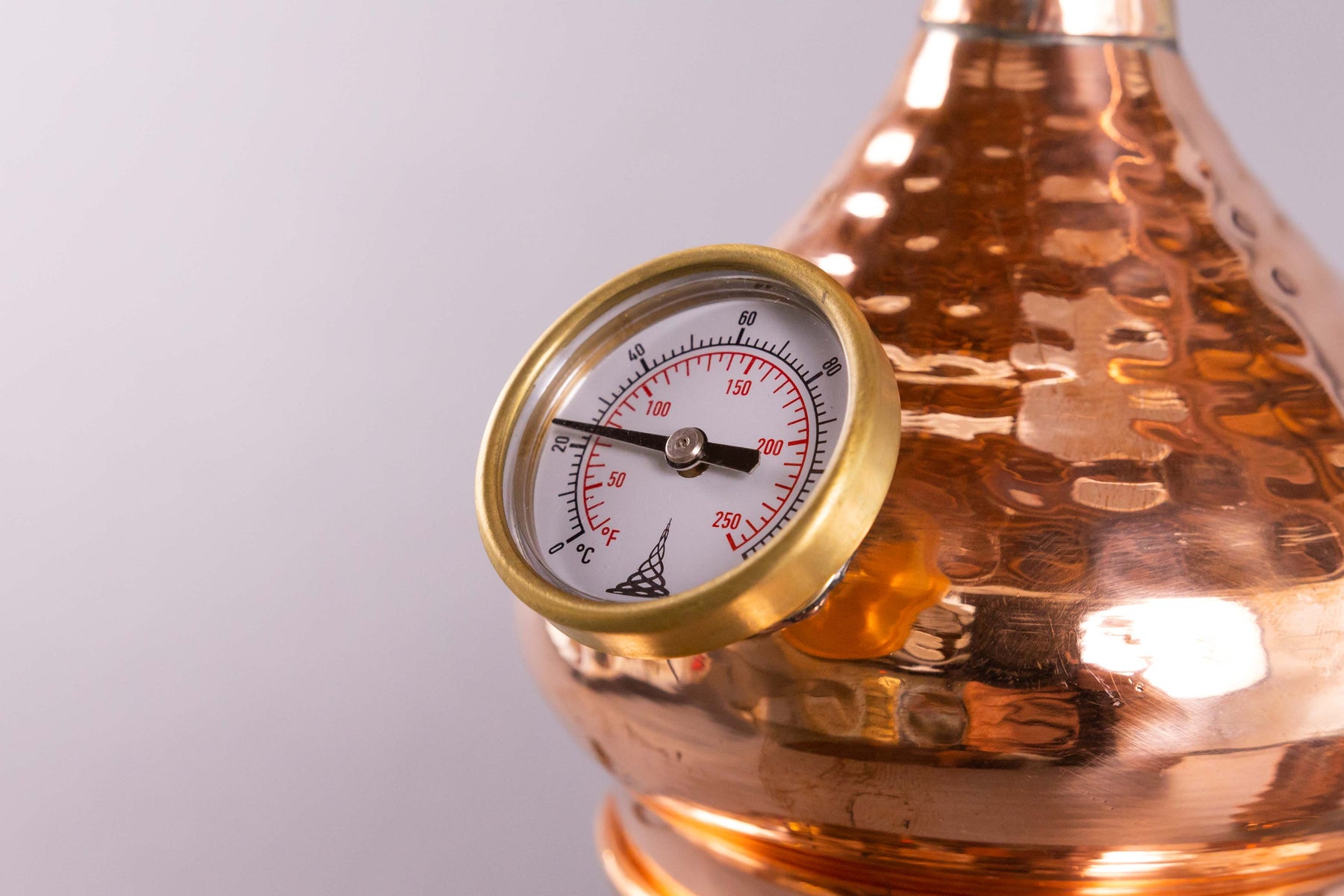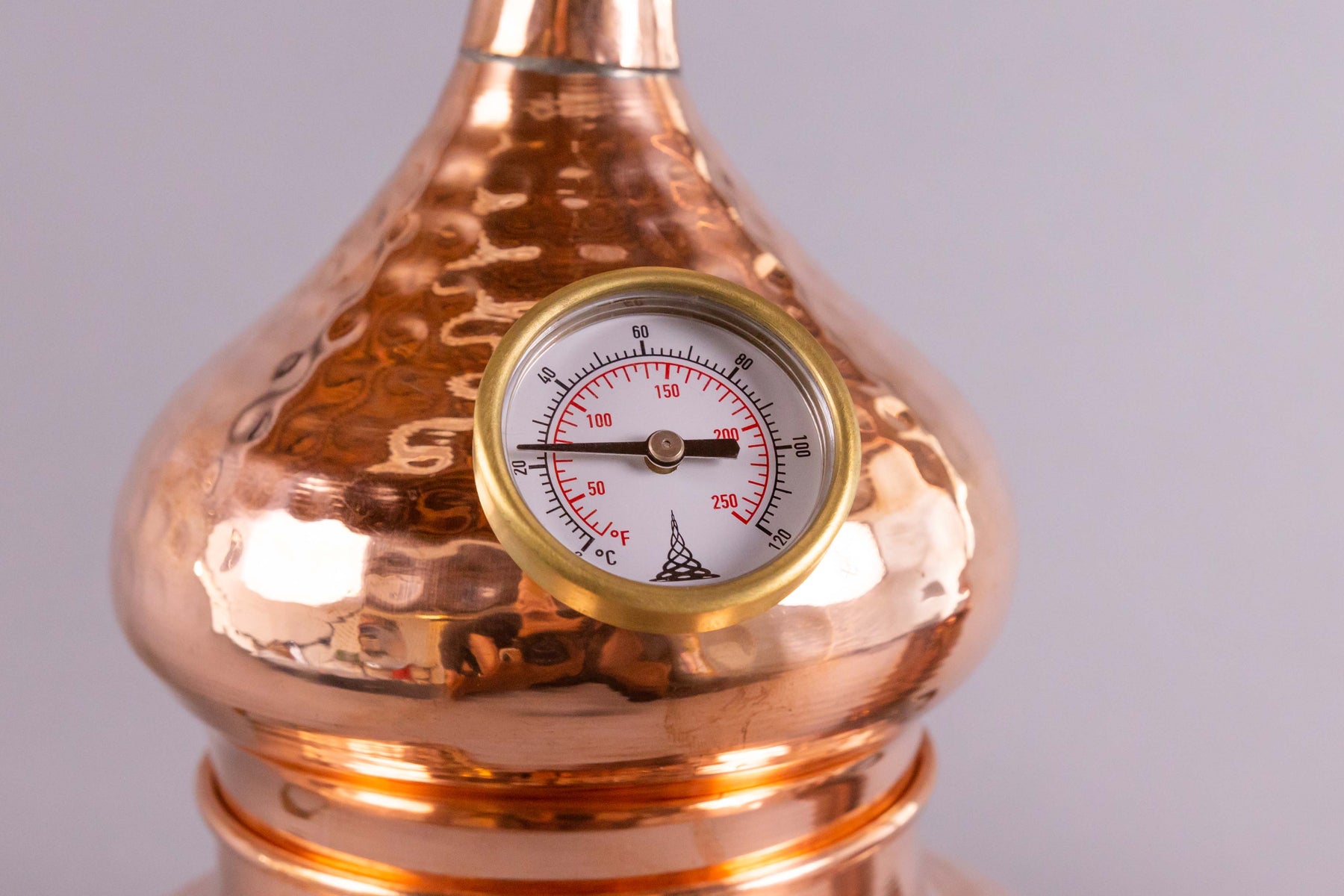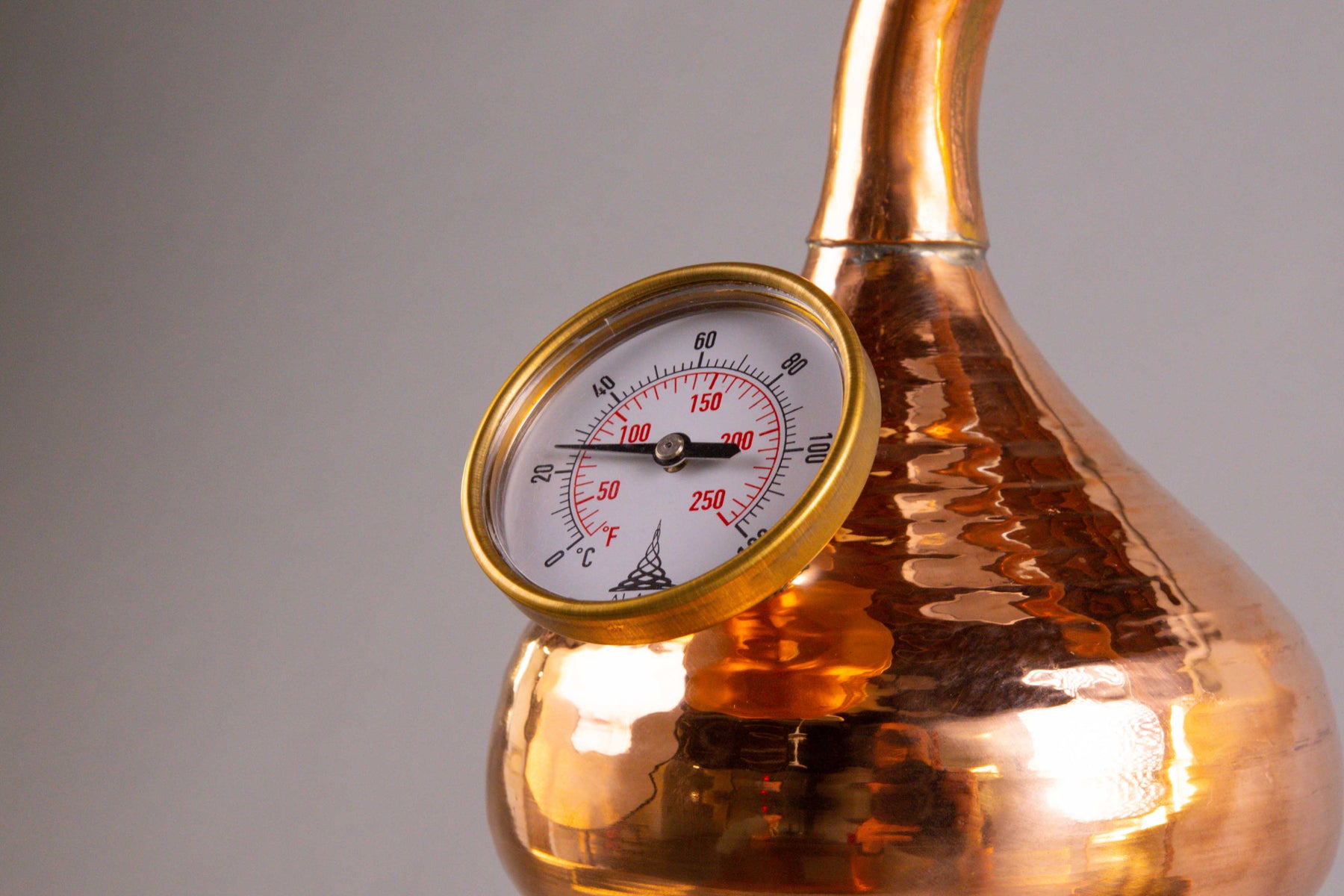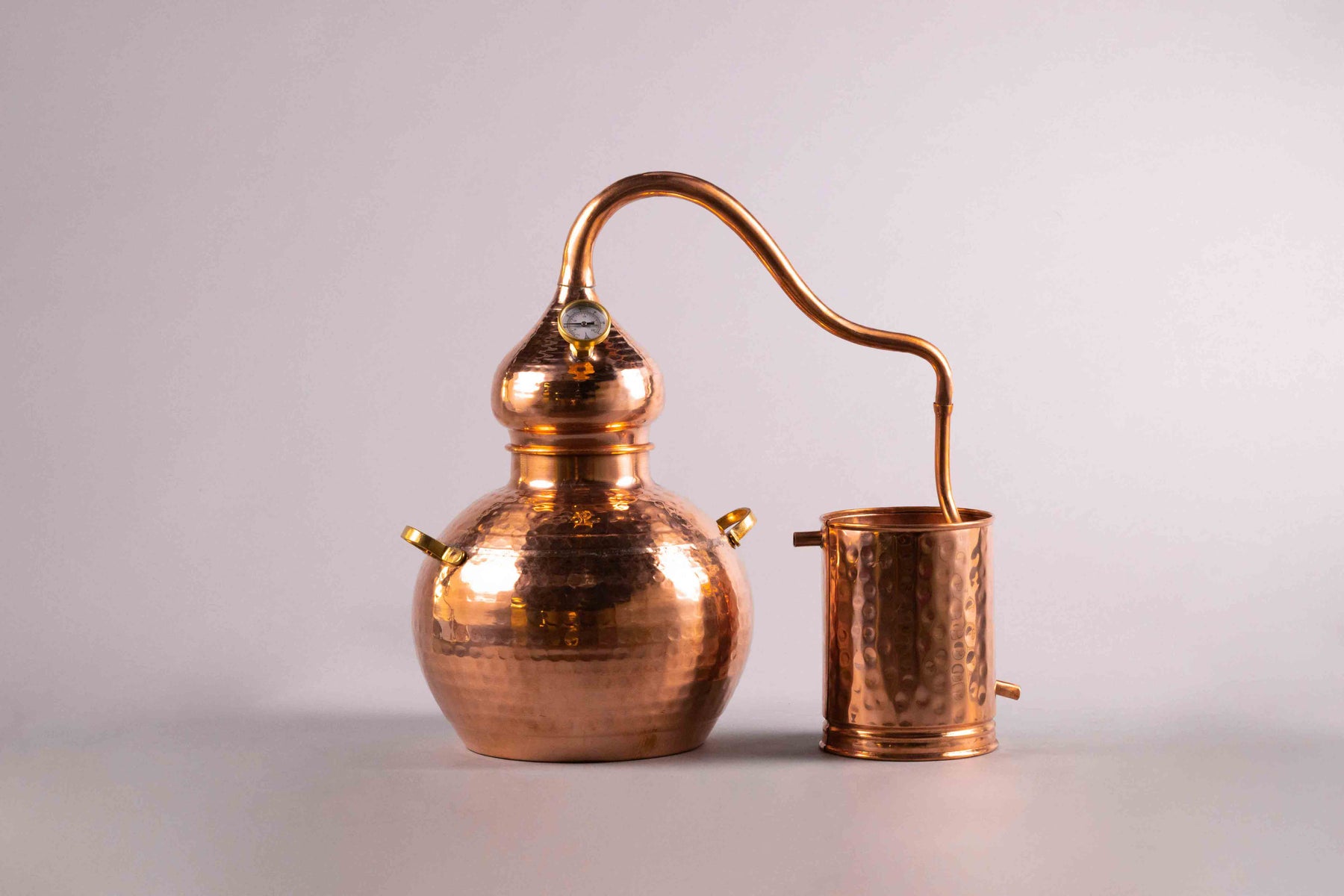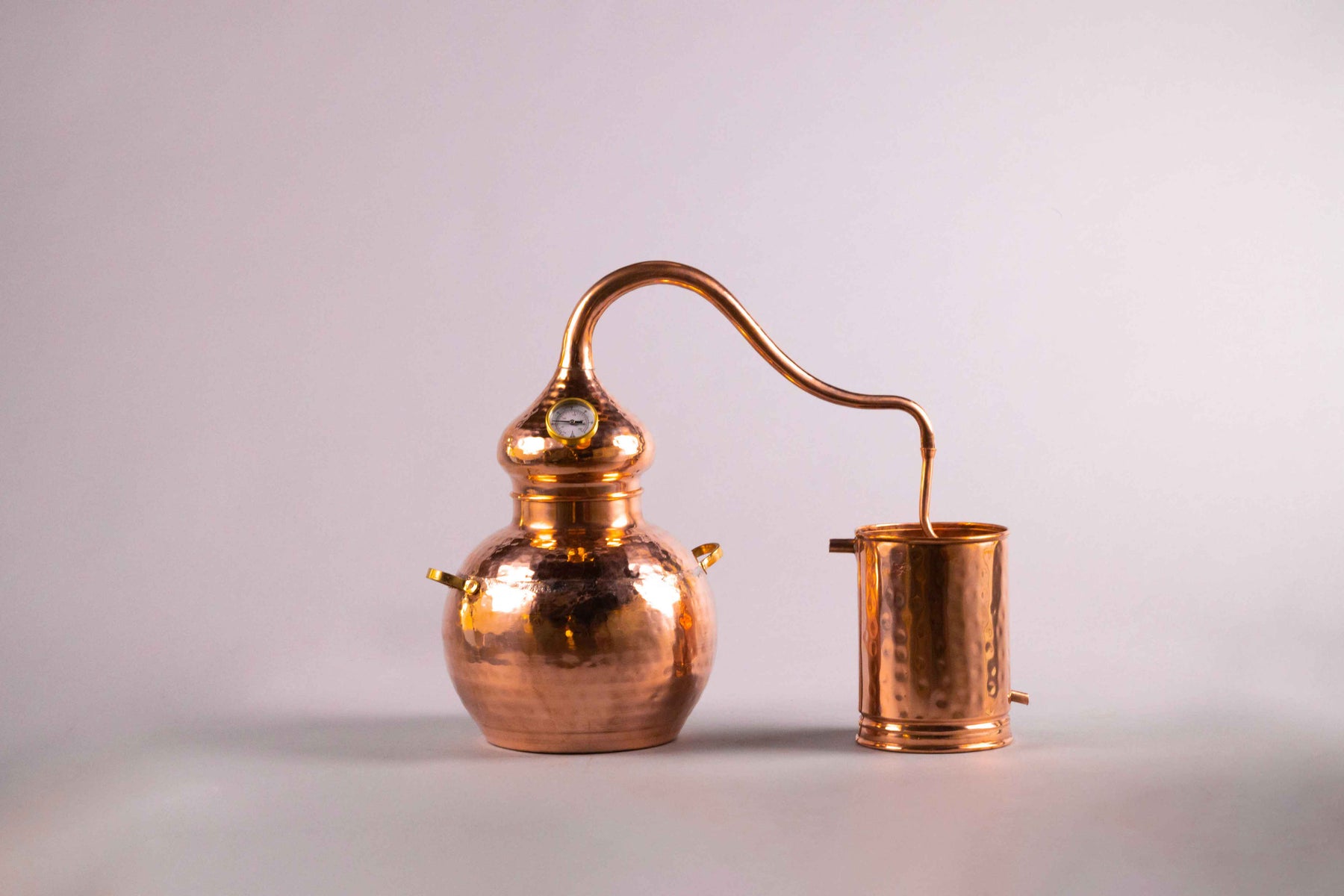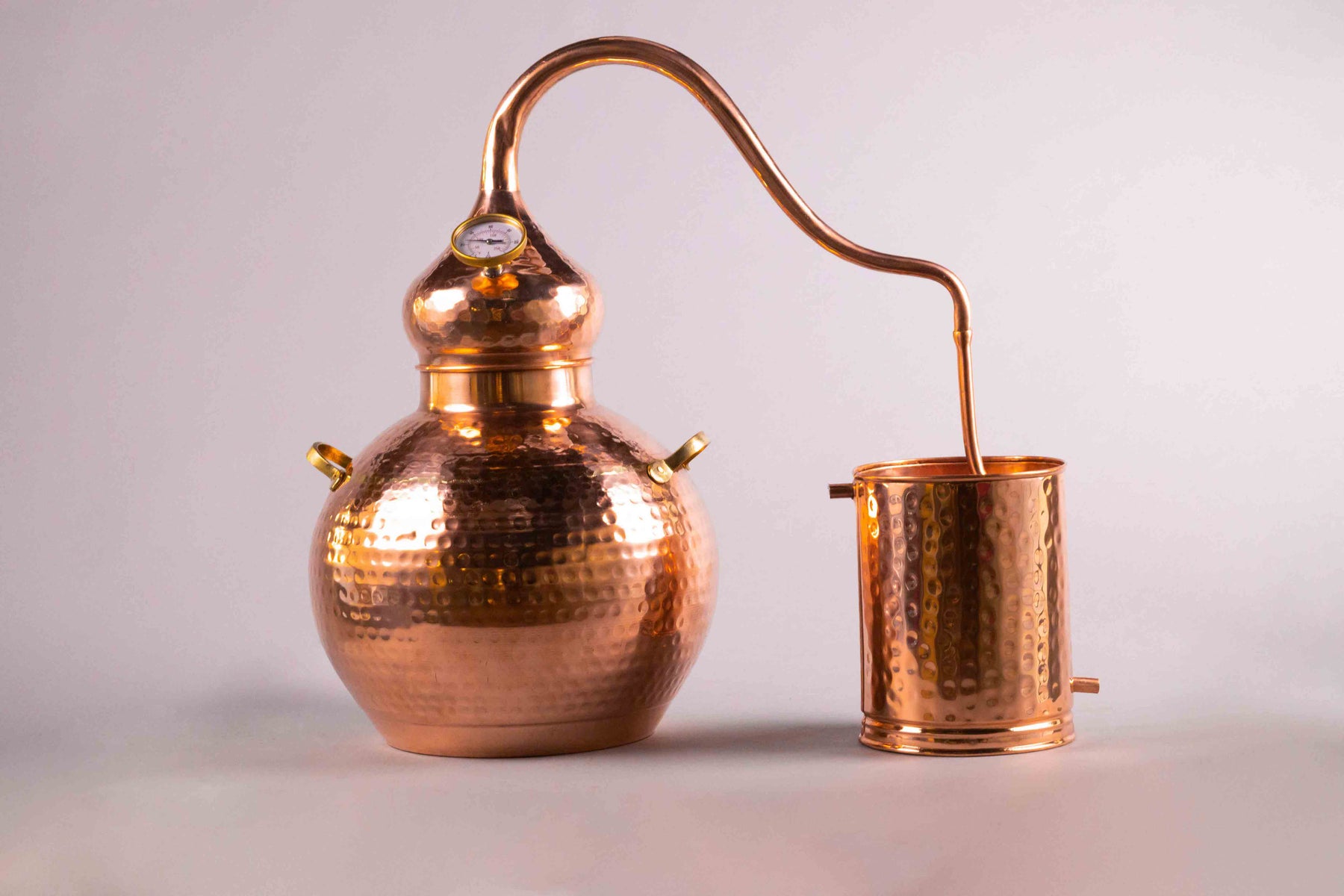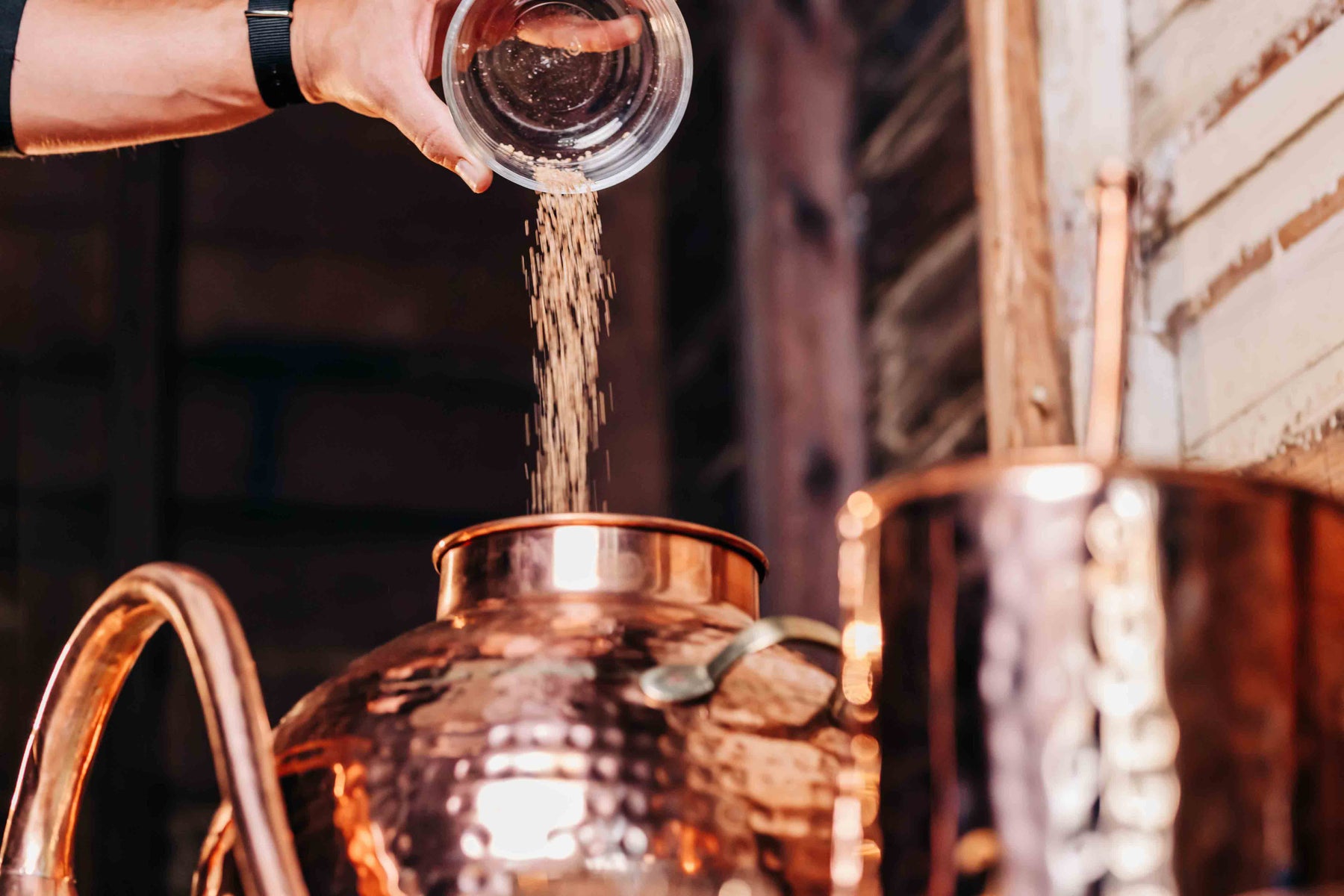 Distilling is an art and science appreciated worldwide. For the craft distiller, we have the best-handcrafted whiskey stills for you to use. Our stills are 100% copper to ensure the product you are producing is of the highest quality. Copper is the preferred choice for making whiskey and other spirits. Copper heats evenly and removes unwanted aromas and tastes due to its natural detoxifying properties. If you're looking to make whiskey, the ideal choice is copper, and we offer the best 100% copper stills for you. The radiant color of our copper stills looks at home, whether in use or on display. Handcrafted to perfection and ready for all your distilling needs.