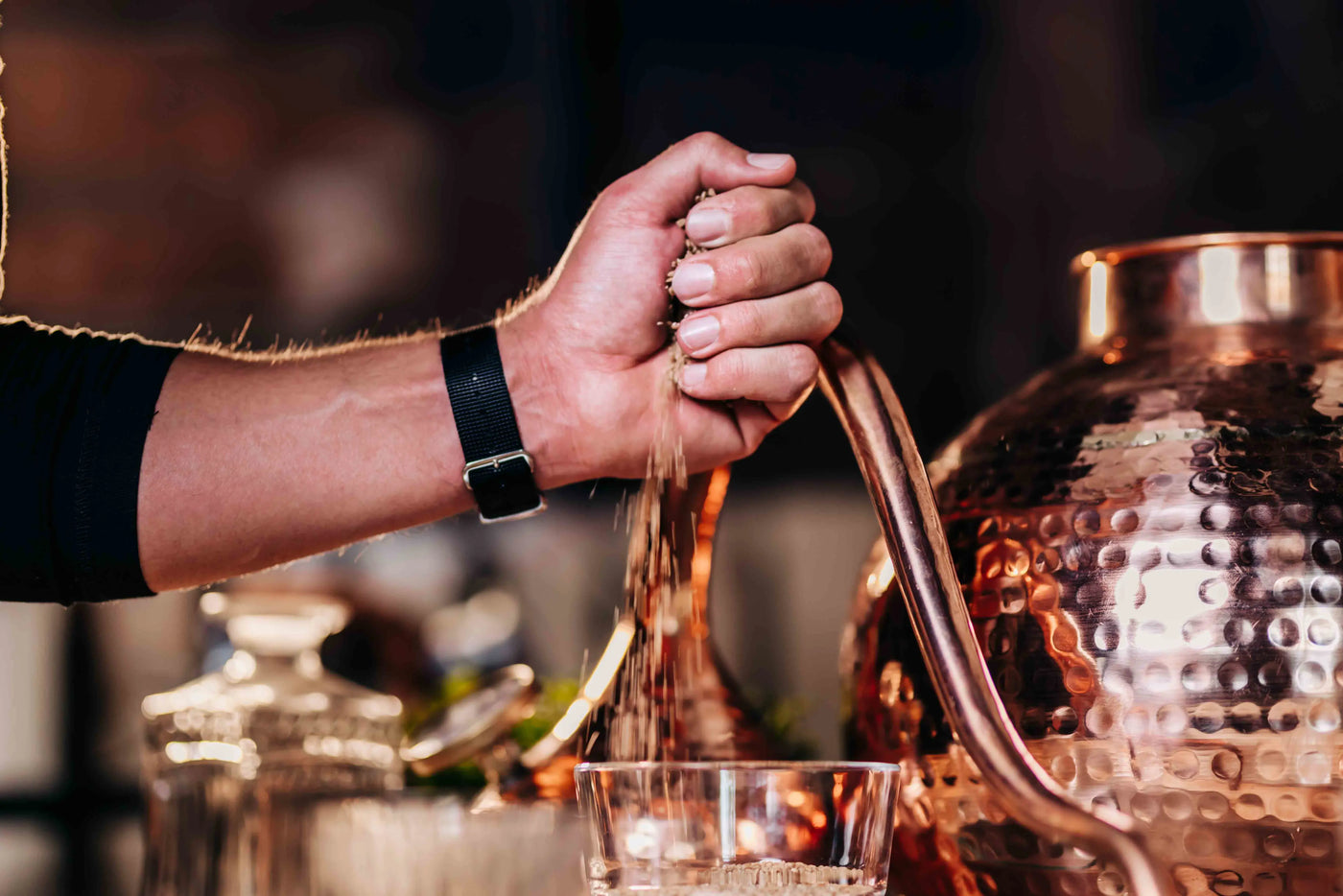 Excellent whiskey begins here
There is a desire in us all to create and craft. A pull to make something good. We're here to make good spirit. To help you distill that spirit you didn't know you needed with the finest whiskey stills we could find. Unlike industrial stills that continuously produce, our stills go batch by batch, unhurriedly helping you connect to the art of micro-distilling. For those looking to bring out the very most from ingredients, test and try until you find what you're looking for, to do things slowly to produce something of quality—we have the whiskey still for you. Stills handcrafted to perfection with 100% copper, excellent whiskey begins here.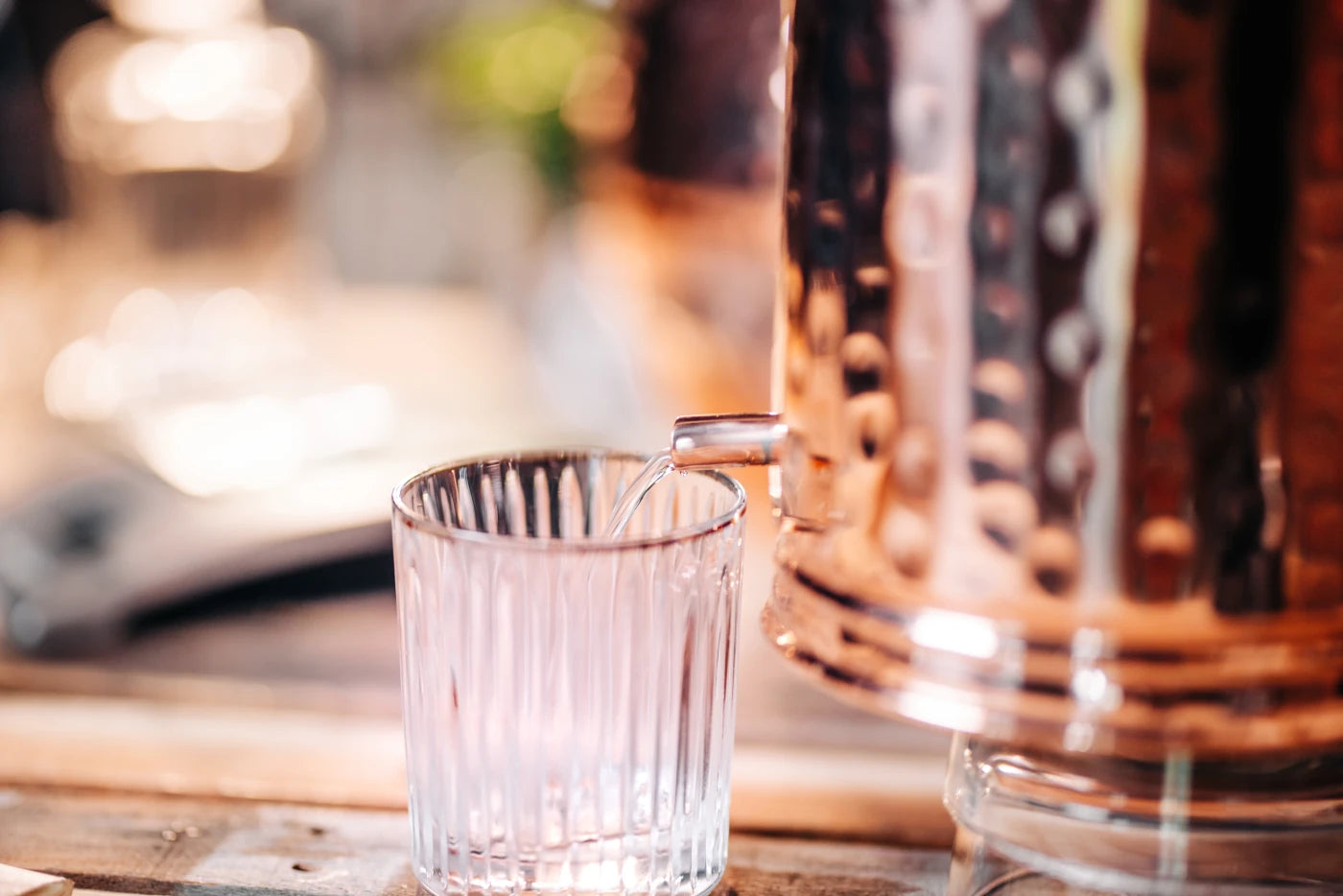 Copper is King
We've used copper for thousands of years. Today copper is so important in our everyday lives. Especially when distilling whiskey and other spirits. Copper is naturally detoxifying, removing bacteria and fungi. The chemical characteristics of copper allow it to reduce the amount of sulfur that yeast releases during the fermentation process. By doing this, copper improves the aroma and taste of your end product. Copper is an incredible conductor of heat. It heats evenly and can quickly cool down—making it the winning combination for distilling. When choosing a whiskey still to begin micro-distilling, look no further than copper, and we have the best one for you.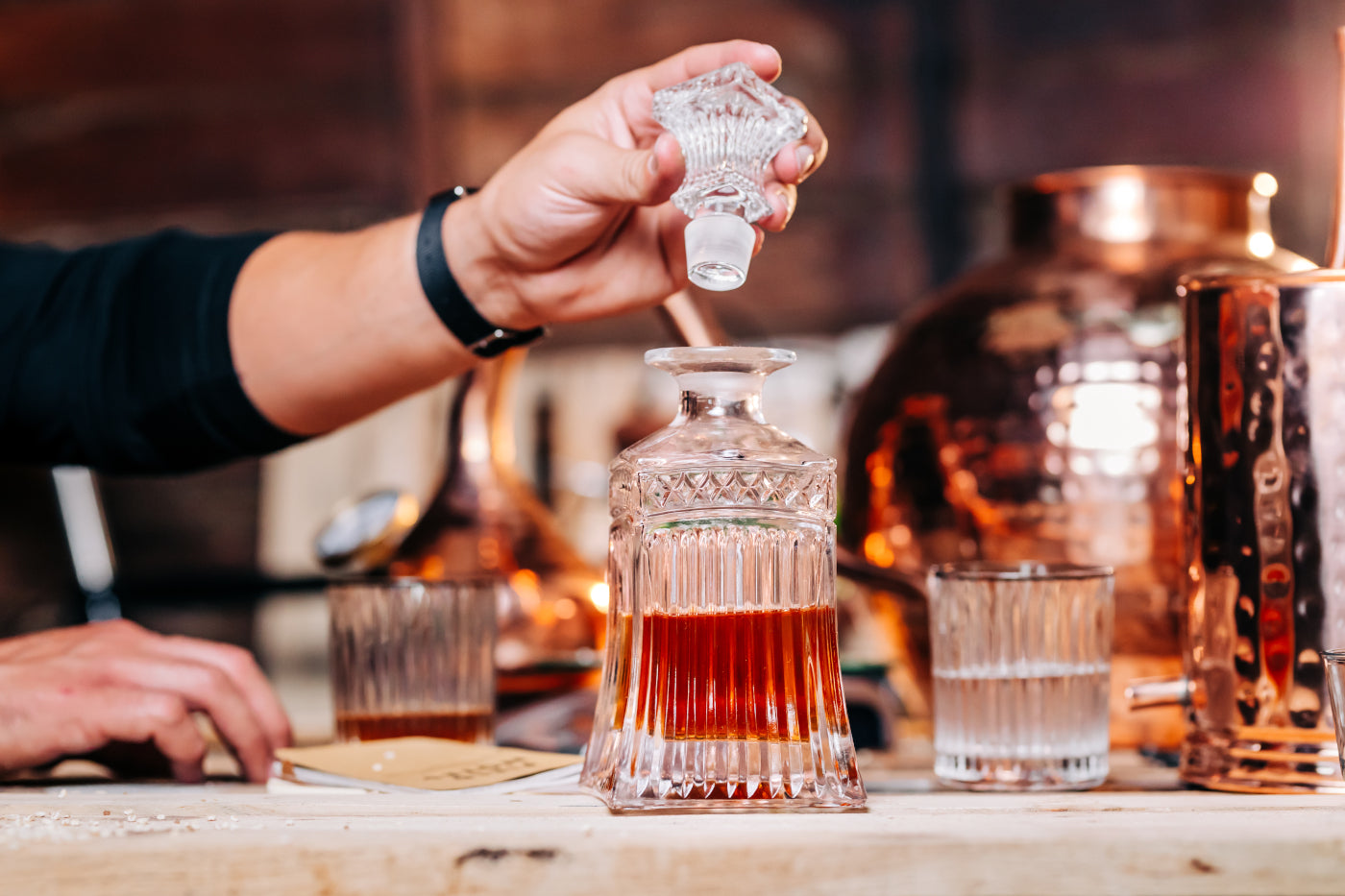 Make better. Try micro-distilling
There is something so rewarding about making anything with your hands. It's more than a hobby. Micro-distilling is an adventure in creating something incredible. Touching the ingredients, firing up a still, and anticipating flavors as the liquid slowly drips. Distilling takes time, effort, and old-fashioned figure it out. Write down your notes in a recipe book. Try and try again until you make a spirit that is unique, delicious, and unlike anything else out there. We'll get you started. Our whiskey stills are superiorly handcrafted, 100% copper. The path to quality distilling is here.
THE MOMENT I OPENED MY DELIVERY, I KNEW THAT THIS STILL WAS DIFFERENT FROM THE REST. MY STILL ARRIVED NICELY PACKAGED (DENT FREE!) AND LOOKED BEAUTIFUL. THANKS GUYS.
Edward T.
THANK YOU FOR RESTORING MY FAITH IN STILL COMPANIES. THE CUSTOMER SERVICE I RECEIVED WAS FANTASTIC. GREAT PRODUCT!
Mike G.
GLAD I MADE THE SWITCH TO YOUR COMPANY BEFORE I WASTED MY MONEY ON A LESSER QUALITY STILL. NO COMPLAINTS HERE!
JAMES T.